This year is flying by so fast we just brought in the New Year, and we are already celebrating Valentine's Day ! Where does the time go? Anyway. Love is in the air , and I for one am definatly feeling it . Mmm Baby ! (Shiver) Now where was I. Oh ! Yeah Valentines Day. I hope that everyone this year will Spread Love. That's what my focus is for this Valentines Day. I would like for people to Spread Love to as many people as possible. If you don't have anyone special to share this day with, then spend it with family. Or donate your time and energy to someone in need. Valentines Day shouldn't be about spending money on fancy chocolates or expensive dinner's. Though all that stuff is great. The gift of giving is always the best. I often wonder what our enviorment or society would be like if people had that Christmas cheer throughout the year. You know how everyone is always extra nice, and gleeful? Why not continue on with the year having that same attitude?
I know some people are saying, well shit I dont have money to be worrying about doing something for somebody on Valentines Day. I say Ms. Kay to the rescue. This article will guide you to having the most fulfilling Valentines Day you can possibly have. And in most cases , you dont have to spend a dime.
Valentine's On A Budget !
Using a little imagination, you can make your Valentine's day a little more fun and a lot less expensive. If you want to add a little personalized romance or if you don't have the time or money to buy all the pre-made things in the store, here are some romantic ideas.
Glass Full Of Love !
Will Need : Two glasses, paint,paint brush,ribbon,candy,and clear wrap. Gift Price $5 -$10. All items can be found at any 99 cent store.
1. Paint design on glasses. You may use stencils, or place a picture that you like on the inside of the glass, applying your colors on the outside to match the photo. Simple handdrawn graphics like hearts, shamrocks or daisies also work well. Free hand designs will give your work an artsy, hand made look.
2. Remember, with glass, "less is more" and less busy designs often provide the best effect. If you make a mistake, dip a q-tip in rubbing alcohol and gently wipe away anything outside of the design (be aware, however, that if the rubbing alcohol runs into your design, the paint may run or smudge). Be creative, be artistic...if you truly dislike the result, just wash in warm water, or wipe completely with rubbing alcohol until the paint is gone -- and try again!
3. Wait 24 hours to allow paint to set and cure, before baking to set the design permanently. The glasses shown were baked in the oven for 40 minutes at 325 degrees. After baking, your design should be resistant to normal usage and dishwashing without the paint peeling. It is ok to put the glass in the oven. Be sure to use a oven glove when removing the glass. Treat it as you would any glass serving dish.
4. Run to your local 99 cent store ,Dollar Tree or whatever, and grab some candies to fill the glasses with. The most common choice of course is chocolate. In most cases people get what they know their special someone would like. Be sure to get small candies that will fit in the wine glass.
5. Grab the clear wrap and place a sheet underneath the glass. Pull all sides up, and around the glass be sure to cover the entire top. Get the ribbon and tie it around the top of the glass.Clip the clear wrap with scissors if too long. Now its ready.
6. Optional if you wanna go that extra step , buy a bottle of Cider, Wine, or Champagne. This will top it off. You can also make your own card to add with it. And you may get lucky by telling your honey that you actually made the glasses.
The Gift of Giving / Spread Love
Don't have money to donate to a charity, but you want to make a change and do something special. Well donate your time to a homeless shelter. Or go visit senior citizens on Valentines Day. There are so many different ways you can give without breaking your pockets. Childrens Hospitals can always use smiling faces to come in , and cheer up the children. There is no money required. Just a little time and energy. Call your local hospital, or senior citizens home to find out information on programs they have.
Here you can find any Soup Kitchen in the USA. That means any state. From California to Rhode Island
http://4homeless.hypermart.net/soup_kitchens.html
Spead Love Haiti
Please dont forget about our brothers and sista's that are suffering in Haiti. They need love right now. If you dont have the money to send. You can always donate blood or old clothing. Food water, and small things we take for granted are essential items that can help increase the chance of another life being saved.
http://www.redcross.org/
Spread Love / Sex Mix
Will need : Blank Cd, a list of your favorite songs to make love to,stickers,Permanent marker Black or Red. Cost $3-$7.
1.This one is very simple burn a cd and put all of your favorite sex songs on there. Be creative. Use old songs news songs, and try to surprise your lover by adding a song that you think they have never heard before.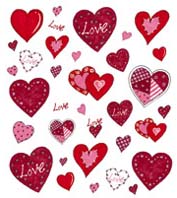 2. Get some stickers maybe hearts or whatever and place them on the top of the cd. Not to many you want to be sure to save room for the 3rd step.
3. Give the cd a catchy name something that you and your love can remember. Write it on the Cd. If you make a mistake use alcohol and a q-tip. Rub it on the spot you want to change, and start fresh. Have fun be creative. Remember the right songs can enhance a night full of passion.
Spread Love Marble Candle Bowl
Will need : Plane glass globe bowl, marbles red, white, pink, small candle, clear wrap,ribbon. Cost $5-$10
1. Run to your local 99 cent store grap all the items above. Fill the bowl with the various color marbles. Mix them around a bit with your hand. Be gentle so you dont break the glass.
2. Place the candle in the middle of the bowl. Push it down so that the marbles surround it and hold it in place.
3. Grab the clear wrap, and place it under the bottom of the bowl. Lift all sides. Be sure to cover the top of the glass.
Get creative , and add your own personal things to the bowl for a different feel.
Spread Love Tissue Paper Flowers Cost $3-$7
1. After completing the flower you will need, some green and brown pipe cleaners to make stems.
2. Use all green,all brown or mix the two colors together. Twist two piple cleaners together to make one stem.
3. Gently push the pipe cleaner through the bottom of the flower.
4. Use ribbon to tie all the flowers together to make a bouquet. Optional glass vase. Stick flowers inside.
Well thats all folks this is my guide to having a good Valentines Day without breaking your pockets. It can be done. If you have any questions, drop em and I will respond asap. What are you waiting for there's only a week left get out there and Spread Love. Be creative, be kind, and most of all please please Spread Love.