According to celebrity gossip website TMZ.com, Whitney Houston's daughter Bobbi Kristina was rushed to a LA hospital earlier today.Friends say Bobbi is "distraught" over the death of Houston, who was found dead inside her hotel suite yesterday in Beverly Hills, CA.
According to TMZ sources, Houston's 18-year-old daughter, Bobbi Kristina Brown, was rushed to Cedears-Sinai Hospital in Los Angeles.
Bobbi was taken out of the Beverly Hilton, where she was staying during Grammy week — and where Whitney died yesterday, on a stretcher.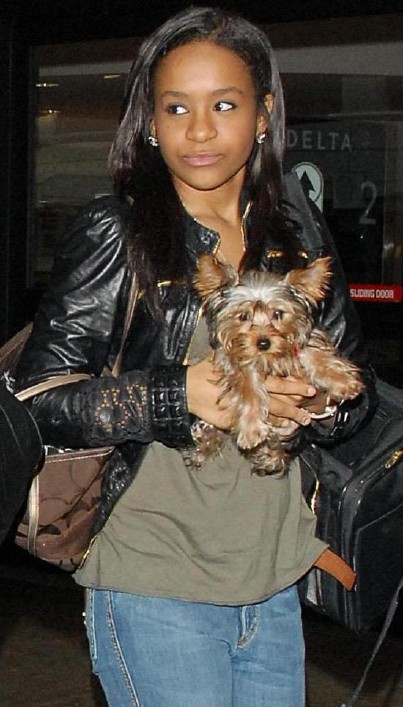 Law enforcement sources tell TMZ police and fire responded to a call for a medical emergency, but would not confirm who was transported.
that Bobbi Kristina was rushed to the hospital today for the 2nd time after Whitney Houston died.
According to TMZ sources, Bobbi Kristina went to the hospital last night as well, but was not transported via ambulance. We're told she was "hysterical, exhausted and inconsolable."